David Lattin, Noble Wines Winemaker
After receiving his Masters of Enology from UC Davis, David headed off to France where he worked and studied the art and craft of winemaking in the vineyards of St. Emilion and the cellar at Troplong-Mondot.
After returning to the States, he worked as the Enologist at Robert Pecota Winery, then Storybook Mountain Winery, and later, as General Manager/Winemaker of Acacia Winery.
In 2002, he took on what first was a consulting job for Kuleto Estate, but he quickly fell in love with the incredibly complex property and has remained there as winemaker ever since.
In addition to his full-time position as winemaker at Kuleto Estate, David works with a few custom clients, including Kuleto's neighboring vineyard, Noble Vineyards. He and proprietor George Noble share the same philosophy when it comes to site selection and winemaking — choose the very best fruit, blend without formulas and cellar the wines for 6+ years before release. They aim to produce a perfectly balanced, food-friendly Cabernet Sauvignon on par with Napa Valley's best.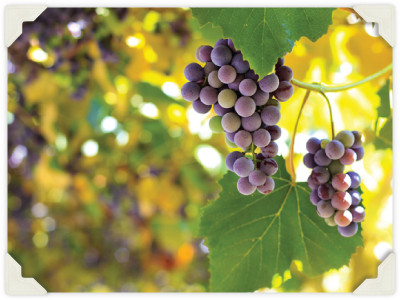 We blend to Noble's vineyard, high above Lake Hennessey, with fruit from the Pritchard Hill area, Rutherford Bench, Atlas Peak and St. Helena. Each sites' terroir offers specific flavor profiles and nuances and allow David the opportunity to create the best of Napa Valley's Cabernet and High Valley Petite Sirah for Noble Wines.
Detailed vintage notes are available under Noble Wines.